Laser Engravable Plates Black on Brass Plated Steel
SKU:

32000

UPC:

700613462348

MPN:

32000
Bulk discount rates
Below are the available bulk discount rates for each individual item when you purchase a certain amount
| | |
| --- | --- |
| Buy 25 - 99 | and get 10% off |
| Buy 100 - 499 | and get 20% off |
| Buy 500 - 999 | and get 30% off |
| Buy 1000 or above | and get 40% off |
1: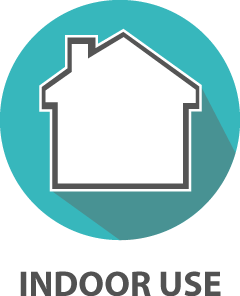 2: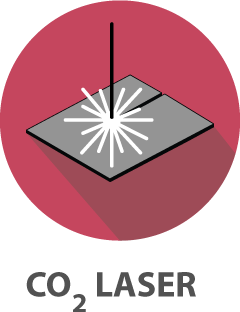 Description
These solid brass engraving plates are designed to be laser engraved showing a brilliant gold color engraving. These are made from high quality material designed for engraving and will have a finish that uniform, smooth, and blemish-free. All of our engraving plates are guaranteed to be manufactured as the 'best available' in the industry and you will receive the highest quality that is proudly made in the USA.
Solid Brass Blanks Made In The USA.
Material thickness; black on brass plated steel is .38mm / .015"
Engraving Depth 0.025mm / .001"
Black on brass plated steel plates will display engraved letters in a gold/brass color.
These engraving blanks are designed to be used with a laser engraver only. These laser engraving plates are not intended to be used for rotary and mechanical type engraving methods
MAGNETIC Steel will attract to magnet this "ferrous metal" will be strongly attracted to magnets
The engraving plaques come with a clear thin plastic coating to protect the engraving side of the plate and should be removed before engraving
If you order customized holes punched into the plates, the actual size will be 3mm / 0.12" in diameter and is placed approximately 3mm from the edge of the plate (Screws are sold separately)
These versatile plates are great for Trophies, Machine tags, door numbers, awards, medals, lockers, mail & room numbers, bin tags also works with Glowforge and other CO2 lasers
If you need a size not listed above, please feel free to contact us for quotations of special cut sizes
View All
Close
31 Reviews
Black on Brass Plated Steel

Awesome quality! I've ordered several different sizes for laser engraving. Always turns out great and get nothing but wows from customers.

This is the first time for me using the black on brass plated steel. Excellent quality and laser beautifully. Definitely will be purchasing for my next project that needs them.

half inch by one and a half inch black on brass plate

Great product, great price, great service.

Excellent quality, super fast shipping, and most importantly very affordable. They are my #1 go to!

Exactly as advertised. Easy to engrave. Beautiful Finished product

This company has excellent customer service, and the products were great too.

Purchased a 10 x 8 piece to make a plaque for the last "Senior Class gift" presented to the school. Used a Co2 laser and it engraved perfectly, and everyone loved it. Will be buying more.

I ordered the black on brass plates and engraved them on my Glowforge. They engraved beautifully. My customer loved them!

Loved how quick they came. Definitely will be ordering more.

4x12 black on brass plated steel

Great product and fast delivery. I would definitely order again.
View All
Close